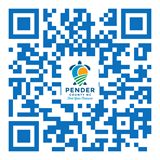 Friday, June 3 -
It's Memorial Weekend and we know some of our visitors are coming in early. While some visitors will start thinking about packing the car, others are unpacking for a long weekend or perhaps a week's stay. Either way, we want you to feel welcome. We want you to live like a local and enjoy Island Time - a time zone where you are not hurried or rushed. Whether it's your last night at the beach or your first, check out our restaurants and nightlife. Most of our establishments bring in live entertainment. For an updated list,
click here
.
Saturday, June 4
— If today is your check-in day, WELCOME to Topsail Island, Pender County, NC! Unpack the car and get settled into your home away from home. We've got a week's worth of ideas for you to explore!
The sea turtle hospital is open. Go online and book a visit to the
Karen Beasley Sea Turtle Rescue and Rehabilitation Center
. Whatever you do, don't leave without a visit to the largest sea turtle hospital on the Eastern Seaboard.
Click here for details
.
While you're here, we want you to feel welcomed. Please join in the program offerings from
Pender County Parks and Recreation
as well as the
Surf City Parks and Recreation.
We ask you, please take care of our natural resources. Keep glass bottles off the beach (ouch!) and fill in the holes on the beach to keep a turtle from getting stranded. It's nesting season and the mamas are slipping in at night.
Click here for more information
. Taking care of our beaches is important to the health of our endangered sea turtles.
We have several wonderful locally owned and operated dining venues such as
Beach Shop and Grill
,
Daddy Mac's
, and many more. If you're hungry for steak, remember to try
Low Tide Steakhouse and Sandbar.
For a coastal dining experience in the comfort of your vacation home, try a low country boil from
Topsail Steamer
. They do all of the prep work. You just turn up the heat! Check out their
menu
and order ahead!
For a complete listing of local restaurants, be sure to pick up the
2022 Visitor Guide, Find Your Treasure
, available free from your realtor, the Topsail Chamber office, or the Surf City Welcome Center. If you are away from home but you want to watch your home team, visit
High Waters Bar and Gril
l, formerly called Gallagher's. You won't miss a sporting event and you have a delicious meal (hint, try the Irish Egg Rolls).
On the weekends, you will find numerous places for live entertainment. From the
Trailer Bar
(yes, it looks like a doublewide) to
Salty Turtle Brewing Company,
you will find nightlife. For a list of upcoming events and sites for live entertainment throughout the week, read our
"locals' event newsletter."
You can also check out our
Pender County Facebook
page for the latest news and events.
Another helpful tool in finding local businesses is the
Topsail App
. Download it today from Google Play or the Apple Store on your smartphone. It's free, courtesy of the
Greater Topsail Area Chamber of Commerce.
Sunday, June 5
— Start your day with a cup of hot coffee from
The Daily Grind
or any one of our many
coffee shops
. Sit back, and relax. You're on island time.
If you want to attend church, there are only two churches on the island –
Emma Anderson Chapel
in Topsail Beach or
The Gathering
in Surf City. On the mainland are several churches, the closest being
Faith Harbor United Methodist Church
.
The water is warming, but don't let the chill stop you from trying your hand at surfing or another water sport. Refer to our
2022 Visitor Guide
for options. We suggest
50 South Surf Shop
,
Onshore Surf Shop
, and S
urf City Surf School
, just to name a few. Wetsuits are available for rent. Just ask our shops!
The
Surf City Ocean Pier
and
Jolly Roger Pier
are open for an experience the entire family can enjoy. You can rent gear and drop a line at either one of these family-owned piers. Be sure to grab a snack at the grill!
In the evening, relax on the deck of
Quarter Moon Books, Gifts, and Wine Bar
. They often offer free music on the deck.
Check out the schedule here
. For any night of the week, there's music and nightlife in the area.
Check out these locations
starting on page 38 of our visitor guide.
Monday, June 6
– Take advantage of the Turtle Talks to learn about sea turtles that nest on
Topsail Island. Turtle Talks
are free and presented by the Topsail Turtle Project of the Karen Beasley Sea Turtle Rescue and Rehabilitation Center. The talks are conducted on Mondays outside the Assembly Building, 720 Channel Blvd. in Topsail Beach. If you can't attend on Monday, the same program will be presented on Tuesday, at the North Topsail Beach Town Hall, located at 2008 Loggerhead Court.
Depending on the weather, take a boat ride down the Intracoastal Waterway. There's no better view of the island than from the water! Check out
Tiki Tours
,
Tucks Water Shuttle
, and
Topsail Island Tours on Queen Jean.
If you want to captain your boat, check out Aquaholics Boat Rentals, Topsail Boat Rentals, or Surf City Boat Rentals. If you want to try a jet ski, visit Surf City Jet Ski Rentals. Information about these businesses can be found in our
visitor guide
. However, the forecast looks like rain for Monday. Scroll down and view our fun things to do on a rainy day at the beach.
If you are looking for something for the kids that is educational (shh, don't tell them it's educational) and fun, book a class at
Ecological Marine Adventures
or
Funky Fins
. These classes will get the kids into the water where they will discover what really lives under the sea. If the children want to learn to surf, take a lesson from
Surf City Surf School
. But we will warn you, you will see the kids having so much fun, you'll join them too for a lesson!
Tuesday, June 7
- It's Tuesday. Shake the sand from your feet and head inland to explore the land of history and blueberries.
Let's start with a drive up NC Hwy 210 or NC Hwy 53 to 1814 Shaw Hwy in Rocky Point for a visit to the
Pender County Training School
South Pender High Museum. Before schools were integrated, Pender County Training School was a Black school. The school has some outstanding alumni, including a US Ambassador, a renowned physicist, and military personnel. Michael Jordan's mother attended
Pender County Training School
(she met Michael's dad at a basketball game, of course!). For this summer, for the first time, the museum is opening to the public from noon to 2 p.m. each Tuesday through the summer months only.
Next, follow NC 210 to
Moores Creek National Battlefield
. On the way, you will pass a large white house behind a picket fence. This house was a backdrop for the
Teenage Mutant Ninja Turtles
movie as well as the home of
Michelle Docker
y in
Good Behavior.
Moores Creek National Battlefield
is the site of the first P
atriots' victory in North Carolina in the Revolutionary War
. When you visit, start in the visitors' center and watch the short film that details the battle and then take the .9-mile trail around the battlefield and across the Moores Creek Bridge. One of our Mountains to Sea Trail through-hikers just posted a video of his experience at Moores Creek National Battlefield. Watch
Lemon's video
and share the experience!
Here's a little insider tip. Just past Moores Creek National Battlefield is Canetuck Road (on the left). If you don't mind a little side trip, there's an unpublicized house you may want to drive by - the home where
The Conjuring
was filmed. It's located at 405 Canetuck Road. You can gawk at the house, but please, don't trespass. For more movie locations around the county
click here
.
There are a couple of eateries in the vicinity, including
Johnson's Corner Grocery & Grill
. On NC Hwy 133 and US 117 is
Paul's Place Famous Hot Dogs
.
Paul's Place
has been used as a backdrop for numerous movies, a favorite stop for actors such as Arnold Swartzennegger, Buddy Hacket, and Ben Affleck.
If you don't opt for lunch there, move on to
Burgaw
, the Pender County seat of government. Burgaw is the Town Hollywood Loves. Take the
Hometown Hollywood
walking tour on our app. Be sure to visit the shops and photograph our historic courthouse - which has been featured in television shows such as
Under the Dome
and movies such as
Silver Bullet
.
In Burgaw are several diners and restaurants.
Olde Carolina Eatery
has been used recently for a television series,
Welcome to Flatch
. They have homemade desserts and ice cream in addition to daily specials.
Bandana's
is a local favorite offering a wide variety of dishes.
MeMa's Chick'n & Ribs
is an award-winning restaurant with delicious smoked ribs, BBQ, and more - just like Grandma's kitchen. Please note, that
MeMa's Chick'n & Ribs
is closed Mondays and Tuesdays.
Pender County is crisscrossed by trails - the
Mountains to Sea Trail
, the
East Coast Greenway
, the
NC Oyster Trail
, the
NC Birding Trail
, Pender County's
African American Heritage Trail,
the
Blueberry Trail
, the
Gullah Geechee National Corridor
, the
Seafood Trail
, and the
Sweet Tooth Trail
certainly will please the interest of an entire family.
Wednesday, June 8
– Today, let's visit the Hampstead and Scotts Hill areas of Pender County. Head south on US Hwy 17 and explore the shops along the way, such as
Coastal Home Store
. Travel southward on US Hwy 17 to visit
Poplar Grove Plantation
. On Wednesdays only, Poplar Grove features a wonderful Farmer's Market, open from 8 a.m. - to 1 p.m. This market offers locally grown produce and products. This historic plantation was once the largest peanut farm in the state. Take a tour of the grounds and the manor house. The kids will love the animal rescue on the grounds too.
Next door to Poplar Grove is a cute shop called
Porch & Nest
. Locally owned and operated, the shop features home decor, jewelry, and more.
Let's talk about lunch options. Heading north from Poplar Grove and Porch & Nest, on Country Club Road, is
Olde Point Golf Course and Country Club
. Their 19th hole is
Nineteen
, a nice place to dine along the golf course and pool area. In the Lowe's Food Plaza, you'll find delicious pizza and economical lunch specials at
Big Al's
. Just a few doors down from Big Al's, stop by the
Fancy Flamingo
for some fun shopping. Take a selfie at the You're Flamazing lights!
It's strawberry season and we are gearing up for early blueberries. On your way back to the island, stop at
Carol Sue Farm
for fresh produce and field fresh strawberries, located on US Hwy. 17.
One more stop on your way home! Be sure to sample the chocolates at
Burry Chocolates.
Their chocolates are made right there in the
store
. You can't leave without purchasing their fresh chocolate-covered fruits or the bourbon-soaked, chocolate-covered cherries!
Burry Chocolates
also offers a line of sugar-free chocolates that are delicious.
Thursday – June 9
- Shake the sand from your feet and head into our shops and boutiques. Some of our favs include
Sandy Toes
,
Mia's Marketplac
e,
Coral Cottage Boutique
,
Carolina Décor and More
, the
Gift Basket
,
Topsail Island Trading Company
,
Megabella Treasures
,
Bumblebee
, and
Surfside
. These are just a few. Be sure to read our
2022 Visitor Guide
, which is available from several locations and online.
If history piques your interest, be sure to check out
the Missiles and More Museum
in Topsail Beach. Few know that Topsail Island was the site of a top-secret mission to develop guided rockets and missiles. If it weren't for the technology developed here, there would have been no rockets in space!
While in Topsail Beach on Thursday, visit the
Topsail Beach Craft Market
from 9 a.m. to 2 p.m. Located at 802 S. Anderson Blvd. you can park at the Missiles and More Museum lot and walk about town. You have excellent choices for lunch in Topsail Beach.
Cora's Isle-End Deli
was voted one of the best in North Carolina. Nearby,
Beach Shop and Grill
is fabulous for lunch or dinner. Also near Missiles and More is
Breezway Restaurant
with delicious seafood and even something good for landlubbers. We love the hush puppies at Breezeway and you can buy the mix to take home to make them yourself too!
You're in luck if you're in Topsail Beach because of the ever-popular
Thursday Night BINGO!
starts tonight. This is a summer event that everyone loves. Doors open at 6 p.m.and early bird games start at 6:30 p.m. The main games begin at 7 p.m. Snacks and concessions are available and all the proceeds benefit the historical society.
Friday, June 10
- It's your last beach day! Finish your tan and book next year's vacation in Pender County!
Tonight is Surf City Sip, Shop, & Stroll at Soundside Park. The event runs from 5 to 9 p.m. Enjoy an evening of free live music and shopping. Food vendors are available (but here's a local hint, if you're at Soundside Park, 517 Roland Dr., take the family to
Max's Pizza
across the street. It's good pizza, not to mention subs and salads).
Saturday, June 11
- It's time to check out from your vacation home away from home.
On your way out of town, consider a stop at
Gregory Farms
for the Second Annual Blueberry Harvest Celebration. Enjoy farm-fresh blueberries. There's live music starting at 11 a.m. The Lobster Dog, and Papadom's Singing Sandwich Truck will offer food from their food trucks. Craft vendors will offer uniquely beautiful items. Gregory Fams is located at 2576 Montague Rd, in Currie. Admission is $5 per person.
Wait! What if there's a day of rain?
What can we do? Here are a few suggested activities to do when it rains on your Topsail Island Vacation:
Go directly to Topsail Island Trading Company and purchase Topsail-Opoly, a new take on an old favorite. This game board features all things Topsail! Pick up some fudge while you're at the Trading Company!
Topsail Island Skating Rink
is located above the Topsail Beach Post Office. This throwback rink is typically open 7-10 p.m. Visit their
Facebook page
for the spring schedule.
In Surf City is the
Topsail Escape Room
. This is a fun activity for the entire family. Choose your challenge! Next door to the Escape Room is
Topsail Pie Company.
If you don't want an entire pie, there are cookies, brownies, and more.
Visit
Poplar Grove Plantation
and learn about peanut farming, Civil War, Civil Rights, and Gullah Geechee Heritage. Take a tour of the manor house.
If you enjoy history and it's a rainy day, take in Burgaw and visit the
Pender County Museum
. What was life like in Pender, before it was Pender County? Visit to learn more!
Why not visit
Board and Brush
where you can make and take home a personalized piece of art. This is fun for the entire family. Board and Brush is located at 201 Alston Ave. in the Harris Teeter shopping plaza along with a terrific wing eatery called
Topsea Wingz
.
Adults at Play
Adults will enjoy the activities suggested for children, but you may just want to explore without the children. Visit The Trailer Bar. They have a billiards table and entertainment in the evenings. We have a lot of places for fun nightlife. Check out the Salty Turtle, Peak, unWined, and more. Click here for a listing.
Shop! We have wonderful shops and boutiques to explore.
Dine at one of our locally-owned restaurants. Visit with the locals. We love it.
When visiting, if you have questions, please don't hesitate to contact us at 910-259-1278 or email us at
tourism@pendercountync.gov
.