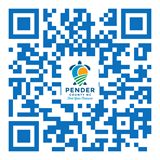 Saturday, July 10 — You've arrived! Unpack the car and get settled into your home away from home before the Independence Party begins.

We want you to feel at home this week, so here is a list of upcoming events throughout the week in our "locals' event newsletter."

We hope, on your drive to the beach, you stopped in Maple Hill at Bear Ridge Farm. They also have a selection of fresh produce you may want to take to your rental. You can ask your rental agency if you can order a box of fresh produce, called VSA boxes.

On the weekends, IronClad Golf offers entertainment, golf, and food trucks. Check their week schedule here. Enjoy music at Surf City Line , located at 2112 N. New River Dr. in Surf City. Throughout the week enjoy our nightlife. In the evening, relax on the deck of Quarter Moon Books, Gifts, and Wine Bar. They are offering free music. Check out the schedule here. For any night of the week, there's music and nightlife from a wide selection of businesses. Check out these locations.

Here's an important piece of information if you plan to visit the Karen Beasley Sea Turtle Rescue and Rehabilitation Center this week.

The Sea Turtle Hospital is open for tours in July. Admission is only by online prepaid reserved times. Visit their website

www.seaturtlehospital.org

to

purchase tickets and for a calendar of open dates and times. Masks are required for everyone over 5 years of age.



We understand this is YOUR vacation. We are making suggestions of adventures you will find in Pender County. So, mix and match, adjust the suggested itinerary, but don't miss out on a week of excursions, adventure, and living like a local!

If you are concerned the kids or grandchildren will get bored on the beach, we have a best-kept secret on the island - it's Ecological Marine Adventures. This family-operated business hosts several weekly or daily camps for children of all ages that range from SUP (stand-up paddleboarding) to Seine nets (catching what lives in the surf). They teach children to explore, learn, love, and protect the environment.

Sunday, July 11 — Hit the beach and try your hand at surfing or another water sport. Refer to our 2021 Visitor Guide for options. We suggest 50 South Surf Shop, Onshore Surf Shop, and Surf City Surf School, just to name a few. Again, the 2021 Visitor Guide will offer lots of options for services.

Monday, July 12- Take a boat ride down the Intracoastal Waterway. There's no better view of the island than from the water! Check out Tiki Tours, Tucks Water Shuttle, and Topsail Island Tours on the Queen Jean. If you want to captain your own boat, check out Aquaholics Boat Rentals, Topsail Boat Rentals or Surf City Boat Rentals. If you want to try a jet ski, visit Surf City Jet Ski Rentals. Kayak fishing is a very popular activity on the ICW. Contact any of these outfitters and they will be happy to set you up!

Tuesday, July 13 - It's Tuesday. Head to the south end of the island for some morning sea shelling. The tip of the island is called Serenity Point. It is about a 3-mile round-trip trek, but it is undeveloped and beautiful - especially at sunrise or sunset. At the tip of the island is the point where the Atlantic meets the sound. While you're on the south end of the island, check out the shops, especially The Gift Basket, and Quarter Moon Books, Gifts, and Wine Bar. Grab a meal at Beach Shop & Grill or Cora's Isle-End Deli. If your adventure ends after 4, stop by Breezeway Restaurant and watch the sunset over the ICW.

Wednesday, July 14 - It's Wednesday and you're sunburned! Shake the sand from your feet and explore two special markets. On your way from the island, on the mainland, stop at the Surf City Community & Farmer's Market, located at Carolina Decor & More. They are open 10 a.m. - 2 p.m.

Travel southward on US Hwy 17 and explore the shops along the way, such as Coastal Home Store.

Next visit Poplar Grove Plantation's farmers market, open on Wednesdays 8 a.m. - 1 p.m. This historic plantation was once the largest peanut farm in the state. Take a tour of the grounds and the manor house. The kids will love the animal rescue on the grounds too. Did you know Pender County is one of the nation's largest producers of Blueberries? Did you know July is National Blueberry Month? Pick up fresh blueberries at the farmer's market.

Next door is a cute shop called Porch & Nest. Locally owned and operated, the shop features home decor, jewelry, and more.

On your way home, be sure to sample the chocolates at Burry Chocolates. They make their own chocolates and you won't be disappointed. Our favorites are the chocolate-covered fruits and the chocolate-covered cherries in bourbon.

If shopping is not your interest, we have several driving tours on PocketSights.com. On that app, you'll find the Blueberry Trail. We have an abundance of farms. The tour also takes you to shops and diners where you will find all things blueberry!

We launched an African American Heritage Trail , which is a driving tour that features historic sites. Download the Pocketsights app on your smartphone through Google Play or the Apple Store. The app and the trail are free. It is open any day you feel like taking a drive.

We also have a Taco Trail, a Sweet Tooth Trail, and a Seafood Trail.

On July 14, from 1-2 p.m. school-age children will enjoy the Aquarium Program at Missiles and More Museum. This week the topic is Fantastic Fish. A $1 donation is greatly appreciated.

Thursday, July 15- Let's start with a drive to Moores Creek National Battlefield. This is the site of the first Patriots' victory in North Carolina in the Revolutionary War. Start in the visitors' center and watch the short film that details the battle and then take the .9 mile trail around the battlefield and across the Moores Creek Bridge. If you are a fan of the Outlander series, the battle at Moores Creek Bridge will sound very familiar.

Here's a little insider tip. Just past Moores Creek National Battlefield is Canetuck Road (on the left). If you don't mind a little side trip, there's an unpublicized house you may want to drive by - the home where The Conjuring was filmed. It's located at 405 Canetuck Road. You can squawk at the house, but please, don't trespass. (For more movie locations around the county click here.

While you're on Canetuck Road, travel down to 6098 Canetuck Road for a very special treat. This month only, every Thursday, from 10 a.m. to Noon, the Historic Canetuck Rosenwald School is open for tours. This African American school, partially funded by Julius Rosenwald and Black families in the Currie community, this school was built in the era of segregation. Alumni and community members will give you a personal tour.

There are a couple of eateries in the vicinity, including Johnson's Corner Grocery & Grill. On NC Hwy 133 and US 117 is Paul's Place Famous Hot Dogs.

Paul's Place has been used as a backdrop for numerous movies, a favorite stop for actors such as Arnold Swartzennegger, Buddy Hacket, and Ben Affleck to just name a few.

If you don't opt for lunch there, move on to Burgaw, the Pender County seat of government. Burgaw is the Town Hollywood Loves. Take the Hometown Hollywood walking tour on our app. Be sure to visit the shops and photograph our historic courthouse - which has been featured in television shows such as Under the Dome and movies such as Silver Bullet.

In Burgaw are several diners and restaurants. Olde Carolina Eatery has been used recently for a television series, This Country Welcome to Flatch. They have homemade desserts and ice cream in addition to daily specials. Bandana's is a local favorite offering a wide variety of dishes. MeMa's Chick'n & Ribs is an award-winning restaurant with delicious smoked ribs, BBQ, and more - just like Grandma's kitchen. Please note, MeMa's Chick'n & Ribs is closed Mondays and Tuesdays.

Hang around Burgaw this evening for Third Thursday and visit the shops. Be sure to stop in at Burgaw Antiqueplace and sample Carolyn's homemade fudge. Ask about Johnny's counter, which was used in a film as well.

Tonight on the Pender County Courthouse Square, the band Rivermist will perform in a free concert. This band is a local favorite and has performed at the annual New Year's celebration, the Blueberry Drop.

If you don't stay for the concert, end your day back on the island in the Town of Topsail Beach. Visit the crafters' market across from Missiles and More Museum. Be sure to visit Missiles and More Museum, which hosts a family-friendly Bingo! event in the evening during the summer months, The early bird Bingo! games start at 6:30 p.m. with the regular games shortly following. They offer a concession stand and it is fun for the entire family.

Friday, July 16 -Your last beach day! Finish your tan and book next year's vacation in Pender County! Tonight's your last evening for a delicious meal in one of our locally owned and operated restaurants.

Have you considered dinner at Olde Point Country Club in Hampstead?. Click here for details.

The Town of Surf City will feature a free movie in Soundside Park. Tonight's feature is Pirates of the Caribbean: The Curse of the Black Pearl. This an appropriate movie, considering our legendary pirate stories on Topsail Island.

Saturday, July 17- It's time to check-out from your vacation home away from home. If you don't have to hurry off, enjoy a relaxing lunch on the beach at Daddy Mac's or one of our locally owned and operated restaurants.
Wait! What if there's a day of rain?
What can we do? Here are few suggested activities to do when it rains on your Topsail Island Vacation:

Go directly to Topsail Island Trading Company and purchase Topsail-Opoly, a new take on an old favorite. This game board features all things Topsail! Pick up some fudge while you're at the Trading Company!

Topsail Island Skating Rink is located above the Topsail Beach Post Office. This throwback rink is typically open 7-10 p.m. Open some rainy days.

Visit Poplar Grove Plantation and learn about peanut farming, Civil War, Civil Rights, and Gullah Geechee Heritage. Take a tour of the manor house.

Adults at Play
Adults will enjoy the activities suggested for children, but you may just want to explore without the children. Visit The Trailer Bar. Yes, it looks like a double-wide trailer. They have a billiards table and entertainment in the evenings. We have a lot of places for fun nightlife. Check out the Salty Turtle, Peak, unWined, and more. Click here for a listing.

Shop! We have wonderful shops and boutiques to explore.

Dine at one of our locally-owned restaurants. Visit with the locals. We love it.
We want to hear from you! Take this quick survey. It's only three questions!