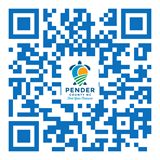 Saturday, April 3 - Welcome to Topsail Island in Pender County! While you're here for a spring break, we want you to relax and live like a local for the week. We know you are eager to settle in. Pick up your groceries and then hit the beach. If you're too tired to cook, we have plenty of restaurants to choose from. Click here for a dining option. If you want some nightlife, we have a few suggestions here.
Sunday, April 4 - You're probably ready to start your tan. But while you're here, try something new - such as a surfing lesson, a kayak tour of the Intracoastal Waterway, or try Stand Up Paddleboarding (SUP). We have several businesses who will gladly give you a lesson, a tour, and rent equipment. For surfing lessons and equipment call Surf City Surf School, 50 South Surf Shop, Onshore Surf Shop , or Spinnaker Surf Shop. For kayaking, 50 South, Onshore, and Herrings Outdoor Sports are great places to start.

If the kids want to learn about the critters in the water, visit Ecological Marine Adventures for fun classes - but wear a bathing suit if they use the nets!

Monday, April 5 -Take a boat ride down the Intracoastal Waterway. There's no better view of the island than from the water! Check out Tiki Tours, Tucks Water Shuttle, and Topsail Island Tours on the Queen Jean. If you want to captain your own boat, check out Aquaholics Boat Rentals, Topsail Boat Rentals or Surf City Boat Rentals. If you want to try a jet ski, visit Surf City Jet Ski Rentals.

Tuesday, April 6- It's Tuesday and you're sunburned! Shake the sand from your feet and head inland. (This could be a Thursday adventure if we can't pry you away from the beach so early in the week.)

You're in for a day of history and Hollywood adventure, not to mention some favorite local eateries. We'll have you home by 5 p.m.!

Let's start your adventure with a drive to Moores Creek National Battlefield. This is the site of the first Patriots' victory in North Carolina in the Revolutionary War. Start in the visitors' center and watch the short film that details the battle and then take the .9 mile trail around the battlefield and across the Moores Creek Bridge. This might sound familiar if you were a fan of Outlander or if you watched the movie, The Patriot.

If you don't mind a little side trip, there's an unpublicized house you may want to drive by - the home where The Conjuring was filmed. It's located at 405 Canetuck Road. You can quawk at the house, but please, don't trespass. (For more movie locations around the county click here.)

There are a couple of eatries in the vicinity, including Johnson's Corner Grocery & Grill. On NC Hwy 133 and US 117 is Paul's Place Famous Hot Dogs.

Paul's Place has been used as a backdrop for numerous movies, a favorite stop for actors such as Arnold Swartzennegger, Buddy Hacket, and Ben Affleck to just name a few.

If you don't opt for lunch there, move on to Burgaw, the Pender County seat of government. Burgaw is the Town Hollywood Loves. Take the Hometown Hollywood walking tour on our app. Films such as Stephen King's Silver Bullet, Tammy, and much more, in addtition to television productions including Under the Dome, Revolution, and the newest arrival This Country.

In Burgaw are several diners and restaurants. Olde Carolina Eatery has been used recently for a television series, This Country. They have homemade desserts and ice cream in addition to daily specials. Bandana's is a local favorite offering a wide variety of dishes. MeMa's Chick'n & Ribs is an award-winning restaurant with delicous smoked ribs, BBQ, and more. Please note, MeMa's is open Wednesday - Sunday, closed Mondays and Tuesdays.

Wednesday, April 7 - Head south on US Hwy 17 to visit Poplar Grove Plantation's farmer market. This historic plantation was once the largest peanut farm in the state. Take a tour of the grounds and the manor house. The kids will love the animal rescue on the grounds. On your way back to the island, save time for two more stops along US Hwy 17. Did you know Pender County is one of the nation's largest producers of Blueberries? Visit Carol Sue Blueberry Farm, located at 20000 US Hwy 17 (on the right). It's strawberry season right now, so load up on berries picked that morning. Be sure to ask Nonnie about her famous blueberry ice cream. Just a little further north is Burry Chocolates. They make their chocolates on site. They offer sugar free chocolates as well. If you like bourbon, ask for their chocolate covered cherries in bourbon.

Thursday, April 8 Take time to explore our shops and boutiques to take home beach memories and unique gifts. If COVID restrictions are lifted for museums, be sure to visit Missiles and More Museum, which explores the history of Operation Bumblebee and pirates, located in Topsail Beach.

Friday, April 9 -Your last beach day! Finish your tan and book next year's vacation in Pender County! Tonight's your last evening for a delicious meal in one of our locally owned and operated restaurants. There are so many options, from north to south on the island and westward inland. Go to our Eat tab on the website and scroll for your next meal. We are the seafood capital of the Carolinas, so be sure to check out our seafood trail and our taco trail.

Saturday, April 10- It's time to check-out from your vacation home away from home. If you're in luck, the sea turtle hospital is open for a spring break weekend. On your way out of town, after 12 noon, stop at the Karen Beasley Sea Turtle Rescue and Rehabilitation Center. Whatever you do, don't leave without a visit to the largest sea turtle hospital on the Eastern Seaboard. The volunteer staff is currently offering pre-sale tickets, to limit crowds. Click here for details.

Wait! What if there's a day of rain? What can we do? Here are few suggestioned activities to do when it rains on your Topsail Island Vacation:

Go directly to Topsail Island Trading Company and purchase Topsail-Opoly, a new take on an old favorite. This game board features Topsail! Pick up some fudge while you're at the Trading Company!

Topsail Island Skating Rink is located above the Topsail Beach Post Office. This throwback rink is typically open 7-10 p.m. Open some rainy days.

Visit Poplar Grove Plantation and learn about peanut farming, Civil War, Civil Rights, and Gullah Geechee Heritage. Take a tour of the manor house.

Adults at Play
Adults will enjoy the activities suggested for children, but you may just want to explore without the children. Visit The Trailer Bar. Yes, it looks like a double-wide trailer. They have a billiards table and entertainment in the evenings.

Shop! We have wonderful shops and boutiques to explore.

Dine at one of our locally owned restaurants. Visit with the locals. We love it.

We want to hear from you! Take this quick survey. It's only three questions!