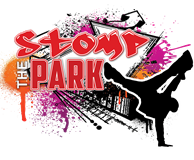 SURF CITY – Stomp the Park, a statewide step show competition and concert, is coming to Holly Ridge and Surf City April 16-17.
The step show competition will take place at the Holly Ridge Community Center from 1-6 p.m. Teams are encouraged to register now by calling 763-232-1759. Registration is $15 per team.
"The teams will be judged," said Mary Bushey, the local organizer for Stomp the Park. "Cash prizes will be awarded and the top team will perform Sunday night before the Ryan Daniel concert."
The two-day event will culminate April 17 in a concert at Soundside Park, beginning 5 p.m. The concert will feature local artists with Ryan Daniel headlining.
"Ryan is a Grammy-nominated artist," said Bushey. "His reggae-hip hop-rock style is a force that can not be denied."
The concert and admission for spectators at the step show competition are free to the public. Free will donations will be accepted. Proceeds benefit Share The Table, a local foodbank.
For more information call 763-232-1759 or visit
Stomp the Park on Facebook
.
Stomp the Park is sponsored by The Gathering at Surf City Baptist Church, Lifewalk Church, Surf City Parks and Recreation, Zandolee Media, and Emerge Sound Productions.