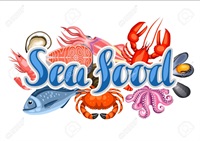 October is National Seafood Month!
October is National Seafood Month and the Pender County Tourism department created a guide to fresh seafood in & around the county with our seafood trail.
Follow the Seafood Trail and celebrate National Seafood Month all month long,
We're the seafood capital of the Carolinas, so why not promote all of the fresh seafood available?

Follow our Seafood Trail that highlights our popular seafood restaurants and fresh seafood markets all located here within Pender County!
https://www.visitpender.com/Blog/339491/Seafood-Trail-Our-Guide-to-Fresh-Seafood-In-Around-the-County