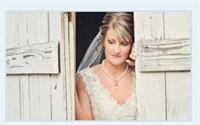 Pender County has just the perfect setting for your destination wedding whether it's the sweeping beauty of a beachfront, a historic site, a beautiful farm, the antebellum charm of Poplar Grove Plantation, the renovated Historic Burgaw Depot, or even our National Park!
This region offers a beautiful landscape for the perfect wedding….
A BEACH WEDDING
Planning a beach wedding with the ocean as your backdrop? Pender County offers the beautiful beaches of Surf City & Topsail Beach as popular wedding destinations whether it's a wedding on the sand or at one of our popular beachside venues ideal for weddings and receptions. As a reminder its asked to leave it as you found it.
HISTORY IN THE MAKING
With many historical sites, museums, and a national park all located throughout Pender County, these destinations may be rented for weddings and receptions that will be sure to include a back in time and memorable experience.
On the Farm
Rustic or elegant, your perfect wedding backdrop may include a beautiful farm. With our many wedding venues that offer your picture-perfect farm weddings with their charming barns and groomed fields we are sure we have what you are looking for to make that perfect day complete.
Pender County Tourism, Register of Deeds, and our local businesses are here to help you create your dream destination wedding!
Visit our website for more about our wedding destinations, venues, and those that can help with your special occasion.
https://www.visitpender.com/what-to-do/category/special-occasions